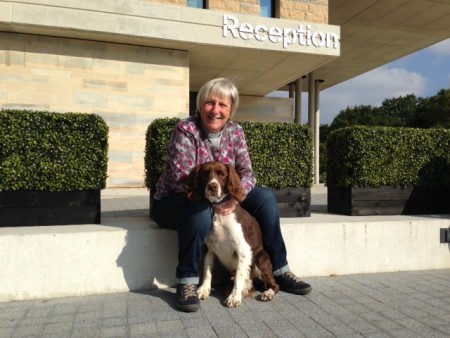 I'm the Anglican Chaplain here at the University of Essex.  That means I'm an ordained priest in the Church of England, and it is my privilege to serve the students and staff at the amazing Colchester campus.  The Anglican Chaplaincy is part of the multi-faith chaplaincy, and is Christian in its belief.
Whoever you are, and whatever you believe, I would love to meet you.  As an Essex graduate myself, I understand some of the pressures of life on campus.  I'm here to help you find your feet, settle in and feel right at home in Wivenhoe Park.
My dog Joey is an integral part of the Anglican Chaplaincy and will be delighted to meet you too.
For the latest information on what's happening this week go to our Facebook page.