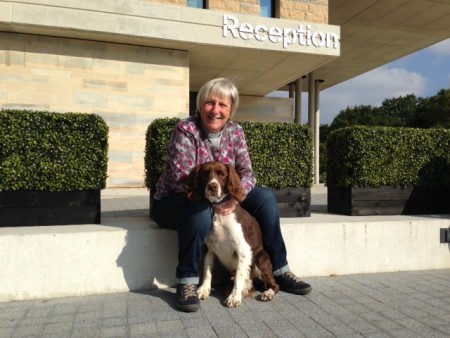 I'm Jules and I'm the Anglican Chaplain here at the University of Essex.  That means I'm an ordained priest in the Church of England, and it's my privilege to serve the students and staff at the amazing Colchester campus.  The Anglican Chaplaincy is part of the multi-faith chaplaincy, and is Christian in its belief.  As such, I offer students and staff regular opportunities to worship, pray and study together.  There are also social events and trips.
Whoever you are, and whatever you believe, I would love to meet you.  As an Essex graduate myself, I understand some of the pressures of life on and off campus.  I'm here to help you find your feet, settle in and feel right at home in Wivenhoe Park.  If you'd like to chat confidentially about anything, just contact me to make an appointment, call or drop in.  I'm not easily shocked!  My office is situated within the MFC itself, on the third floor just below Zest and The Orangery.  Follow the signs through 2NE off Square 2, and come on down.
My Springer Spaniel, Joey, is an integral part of the Anglican Chaplaincy team and he will always be delighted to see you, especially if you like walks or playing ball.
For the latest information on what's happening go to our Facebook page.